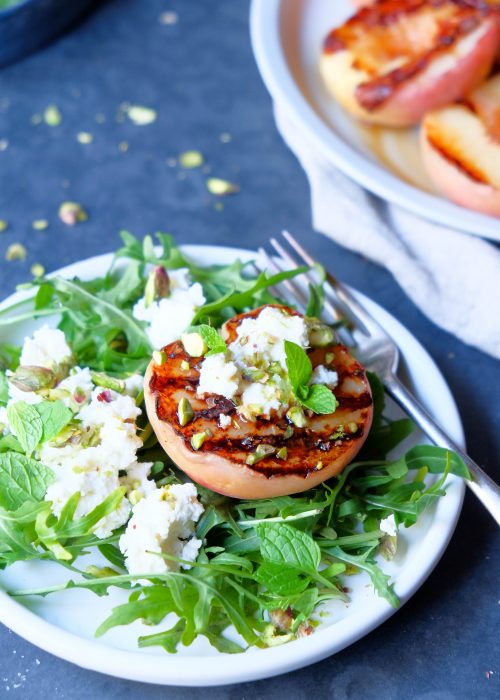 Grilled Peaches with Ricotta, Mint & Pistachios
INGREDIENTS
4 peaches, halved and deseeded
¾ cup ricotta
¼ cup mint leaves, torn
½ cup NuVitality Pistachios, roughly chopped
100g rocket leaves
DIRECTIONS
Heat a non-stick griddle pan on medium heat and place peaches flesh-side down
Cook for 5-6 minutes each side, until the peach begins to caramelize
Set aside peaches for 10 minutes to rest and for their caramel to settle on top of them
In the meantime, place rocket, mint and pistachios into a bowl and combine well.
Place a handful of salad onto each plate and put one peach half on top.
Place equal amounts of ricotta on top of the peaches to soak up their caramel and sprinkle with some extra pistachios to serve.