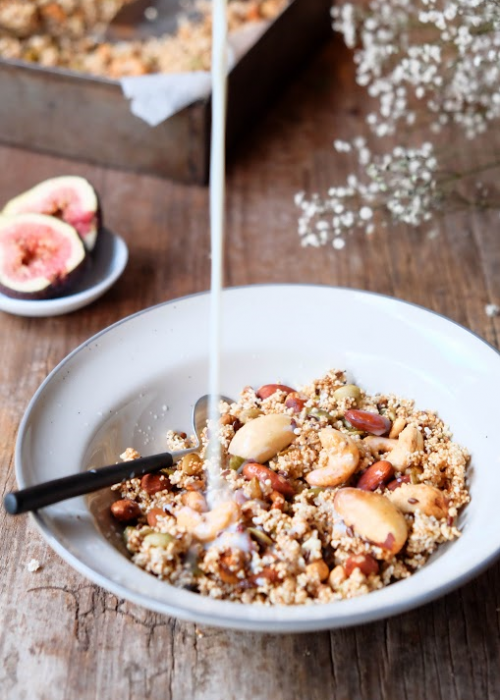 Easy Protein Granola
INGREDIENTS
1 packet NuVitality Puffed Amaranth
½ cup NuVitality Pepitas
1 packet NuVitality Protein Mix
¼ cup NuVitality Linseed
2 tbs coconut oil, melted
¼ cup honey
DIRECTIONS
Preheat the oven to 200 degrees Celsius.
Place everything into a large bowl and combine very well with a wooden spoon.
Spread the granola out over a large baking paper-lined tray and bake for 15 minutes, then turn over and bake for a further 10-12 minutes.
Cool completely then serve or store in a container.