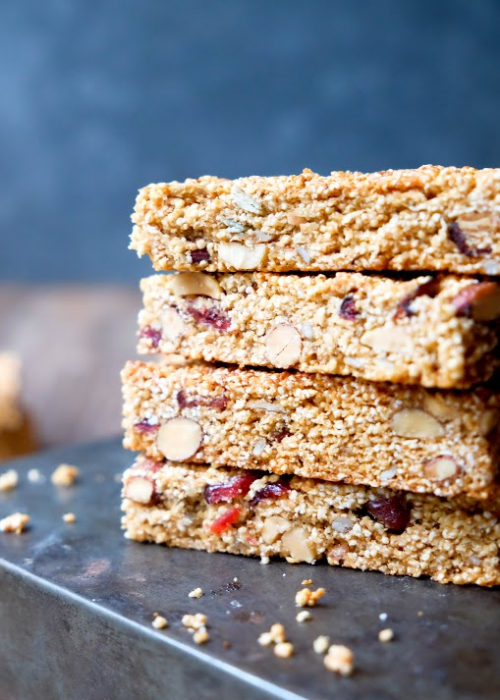 Easy Chewy Muesli Bars
INGREDIENTS
Makes 8 bars 
1 packet NuVitality Puffed Amaranth
1 packet NuVitality Fibre Mix
½ cup nut butter
½ cup honey
DIRECTIONS
Preheat oven to 180 degrees Celsius.
Heat honey and nut butter in a small saucepan until warm and combined, set aside.
Place amaranth and fibre mix into a large bowl and pour over the honey nut butter mixture. Combine very well.
Press mixture into a baking paper lined brownie pan (20cm x 20cm) and bake for 20 minutes, until golden on top.
Cool completely in the pan then tip out and slice.