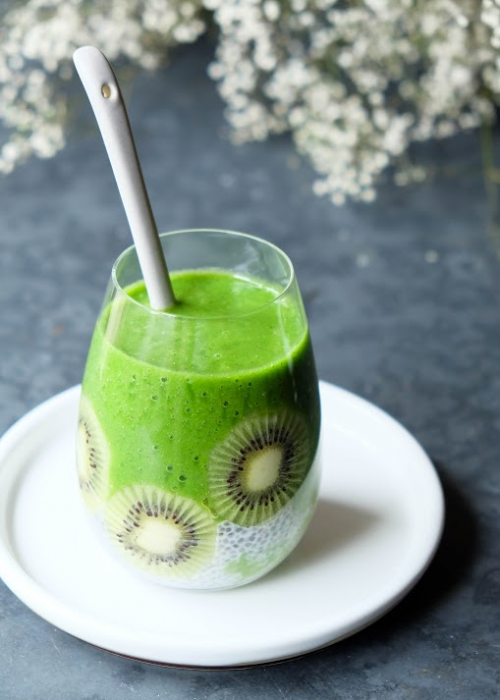 Green Goddess Smoothie Cup
INGREDIENTS
Serves 2
¼ cup NuVitality Chia Seeds
1 cup coconut milk
1 small frozen banana
¼ zucchini
Juice of half a lime
1 kiwi fruit, peeled
2 kale leaves
1 cup water
1 heaped tsp NuVitality LSA
DIRECTIONS
Place chia and coconut milk into a jar and make sure the lid is on tight. Shake well then leave on the bench to soak for 2 hours or overnight, shaking occasionally.
Place banana, zucchini, kiwi, water, juice, kale, and LSA into a blender and process until completely smooth.
In two glasses, divide the chia equally between them then top up with smoothie and serve.