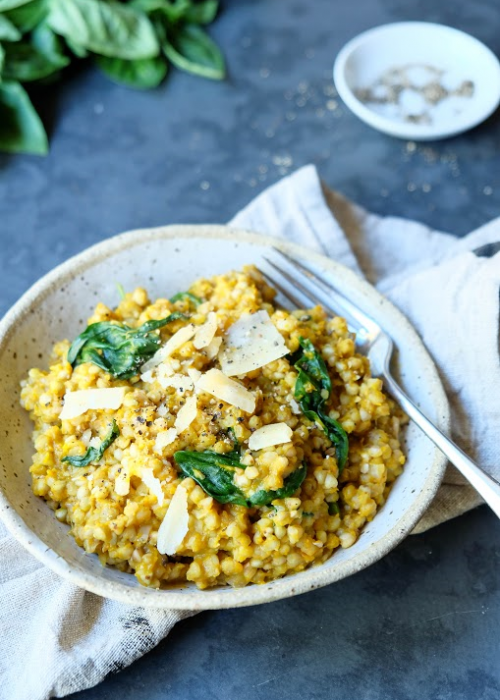 Buckwheat Pumpkin Risotto
INGREDIENTS
2 cups NuVitality Raw Buckwheat
1 litre vegetable stock
1 ½ cup pumpkin puree or mashed pumpkin
1 cup spinach leaves
1 red onion, finely diced
3 garlic cloves, minced
¼ cup extra virgin olive oil
DIRECTIONS
Place oil in a pot and heat on medium then add onion and garlic. Sauté for 5 minutes until onion is translucent.
Add buckwheat and sauté for a further 5 minutes, stirring.
Now begin to add stock one cup at a time, stirring often until all liquid is absorbed. Then add the next cup and repeat the step. Continue this until all stock has been added to the pot.
Add pumpkin and combine well, then toss through the spinach leaves for cook for a further 1-2 minutes until they are wilted. Serve with Parmesan.