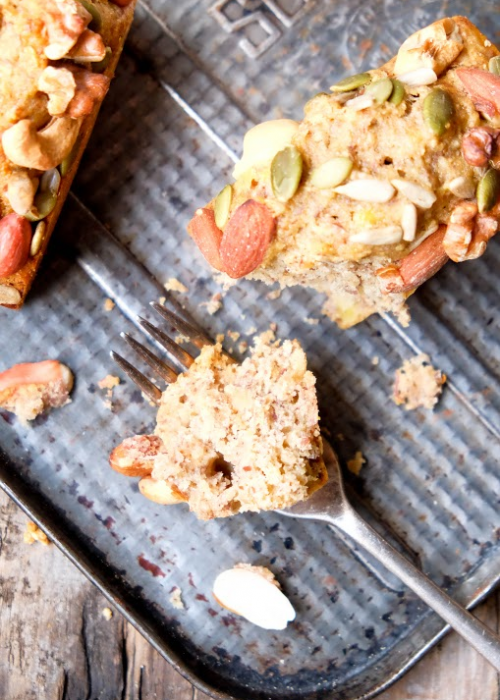 Banana Bread Bars
INGREDIENTS
Makes 8 mini loaves 
3 bananas, mashed
2 eggs
½ cup honey
½ cup NuVitality LSA Phyto Soy
1 ½ cup wholemeal spelt flour
3 tsp baking powder
Pinch of salt
¼ cup extra virgin olive oil
½ cup NuVitality Low Carb Mix
DIRECTIONS
Preheat oven to 180 degrees Celsius.
Using an electric mixer beat together bananas and eggs until creamy in colour.
Add honey, oil, baking powder and salt and beat for another 30 seconds.
Add LSA Phyto Soy and flour and combine again but until just mixed.
Spoon batter into a silicone mini loaf baking tray (or muffin pan) then top with a spoonful of Low Carb Mix pressing down into the batter. Bake for 30 minutes or until a skewer comes out clean, cool and enjoy.