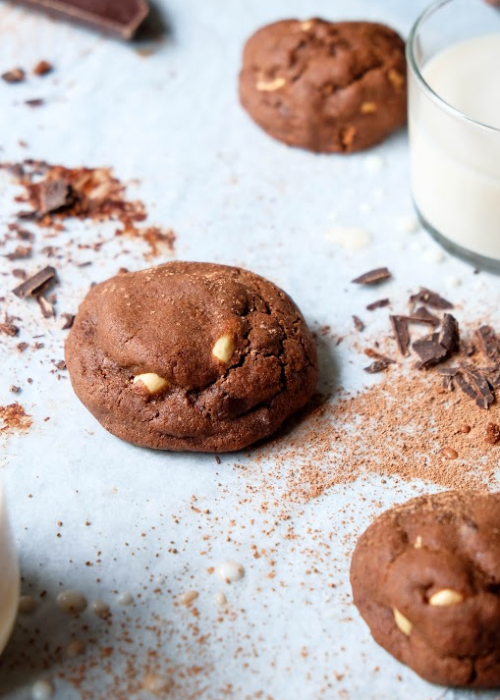 12 cookies
10 mins
9 mins
Double Chocolate Peanut Cookies
INGREDIENTS
Makes 12 cookies
1 cup teff flour
½ cup NuVitality Peanuts (unroasted), skinned and chopped roughly
½ cup dark chocolate, roughly chopped
1 egg
½ cup coconut sugar
¼ cup cacao powder
½ cup coconut oil, melted
1 tbs baking powder
Pinch of salt
DIRECTIONS
Preheat oven to 180 degrees Celsius.
Place sugar and oil into a bowl and mix with a metal spoon very quickly until it combines, add the egg and mix quickly again. It will come together in a consistency like mayonnaise.
Add all other ingredients and mix well.
Roll equal portions of cookie dough into golf ball-sized balls and place 5 cm apart on a baking paper lined tray.
Bake for 9 minutes then cool completely before eating.