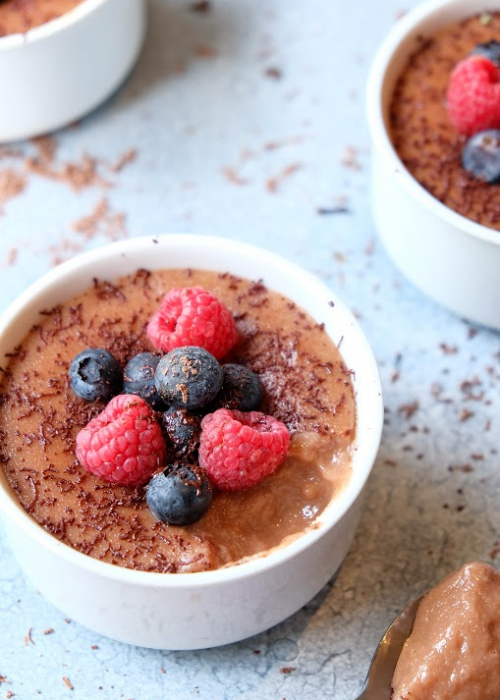 Cacao Semolina Pudding
INGREDIENTS
Serves 6 for dessert
1 cup NuVitality Semolina
4 cups almond milk
1 tbs vanilla extract
½ cup cacao powder
½ cup maple syrup
Berries and grated chocolate to serve
DIRECTIONS
Place everything except berries and grated chocolate into a saucepan and heat gently, stirring often with a whisk for 5-6 minutes as the mixture begins to simmer.
Once beginning to simmer, whisk quickly to thicken the pudding. You will see the mixture becoming the consistency of pancake batter. Keep whisking until the pudding begins to look like whipped cream.
Remove from heat and ladle into serving dishes, top with berries and grated chocolate and serve warm.