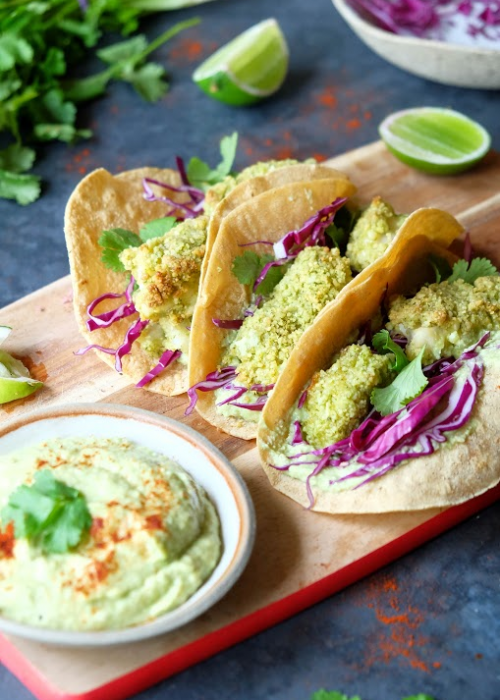 4 (2 tacos each)
15 mins
30 mins
Macadamia Crusted Fish Tacos
INGREDIENTS
Makes 6-8 tacos
1 cup NuVitality Raw Macadamias
¼ cup fresh coriander
1 egg, lightly beaten
240g firm white fish, cut into bite size pieces
Pinch of salt
Corn tortillas
¼ purple cabbage, finely sliced
Sauce
½ cup NuVitality Raw Cashews
1 avocado
Juice of 2 limes
1 tsp salt
4 coriander roots (bottom of coriander stalk)
DIRECTIONS
Preheat oven to 180 degrees Celsius
Pulse macadamias, coriander and salt in a food processor until consistency of breadcrumbs and set aside.
Dip the pieces of fish in egg then press into crumb mixture to coat the fish and place on a baking paper lined tray.
Bake for 25 minutes.
Meanwhile, blend all sauce ingredients until smooth and set aside.
Gently heat tortillas in a pan to warm, top with sauce, cabbage, fish pieces, and extra coriander and lime juice.