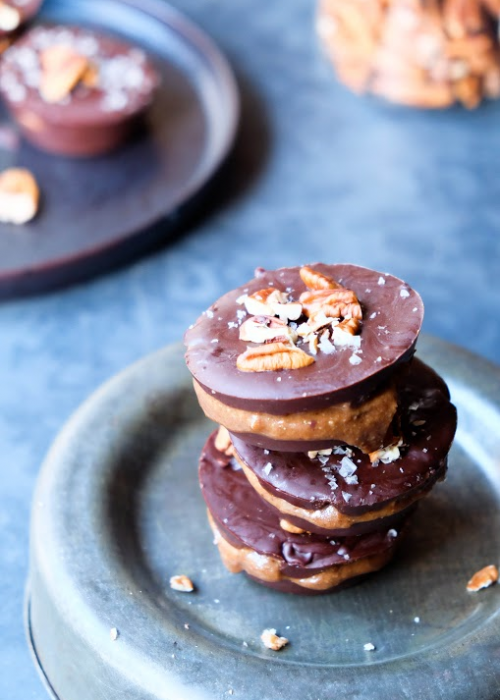 Creamy Chocolate Maple Pecan Butter Cups
INGREDIENTS
Makes 8
1 cup cacao butter, melted
1 cup cacao powder
½ cup honey or rice malt syrup (more or less to taste)
1 tbs NuVitality German Lecithin Granules
½ cup Maple Roasted Pecan Butter (see recipe)
DIRECTIONS
Place all ingredients except for nut butter into a blender, and process on high for one minute until smooth.
Half fill 8-silicone cupcake molds then place into the fridge to set, leaving the remaining chocolate aside.
After half an hour, place a teaspoon of nut butter on top of the first layer of chocolate and slightly spread the nut butter out to an even layer.
Top up with the remaining chocolate so that the nut butter is covered in chocolate, set in the fridge for one hour then serve.